About us
The Greek gods must love the food, and so do you. The Greek Grill, located at Civic pde Altona, offers a variety of exquisite and exotic Greek specialties. Satisfy your palate by sampling their wide array of specialties like the Grilled Barramundi, Mr. Pitta Special, Aussie Souvlaki. Our menus include flame grilled burgers, Mezze and Chicken specialties among others. We also offer catering options for our patrons. We have made our service faster with our online service. All you have to do is to click the "Order Online� button. You can review your orders and our delivery is so prompt you feel you are actually dining in our restaurant.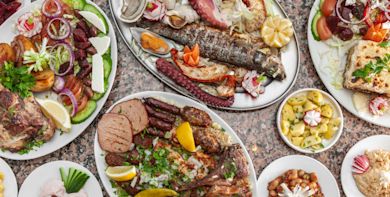 Reviews
Karen
"Good value for money and delicious"
6/02/2020
Matt
"Always tasty food full of flavour!"
31/01/2020
Mina
"Amazing"
28/01/2020
Shearna
"Consistently amazing food everytime I order"
20/01/2020